Gunn & Moore Diamond Batting Pads
by Gunn & Moore
Entry level pad for aspiring young cricketers.
High density foam/reverse cane construction.
Low density foam vertical bolster batting pads.
Read more
The Gunn & Moore Diamond Batting Pads are the perfect entry level pads for aspiring young cricketers and those new to the game.
They offer great comfort and suitable levels of protection, and are manufactured to match our 2022 product design visuals.
The BS55 Diamond family is modelled on the batting pads used by World Cup winner and Ashes hero Ben Stokes.
These are senior batting pads, and we have great shock absorbing batting pads for powerful blows.
Newitts holds good stock of both small adult and adult batting pads, so you can be sure to find the perfect fit.
Order your Gunn & Moore Diamond Batting Pads today!
Features
Weight: 1.95 kg.
PVC Facing.
High Density Foam/Reverse Cane Construction.
Low Density Foam Vertical Bolster.
Stitched-In Top Hat.
Plastic Fibre/Dual Layer Foam/Low Density Foam Cotton Knee Locator.
2" Strap x 2.
1" Strap x 1.
PVC Instep.
Adult sizes - Right Hand only.
Size Guide
Measurements taken by the height from top of instep to middle of knee
Adult: 18"
Small Adult: 17"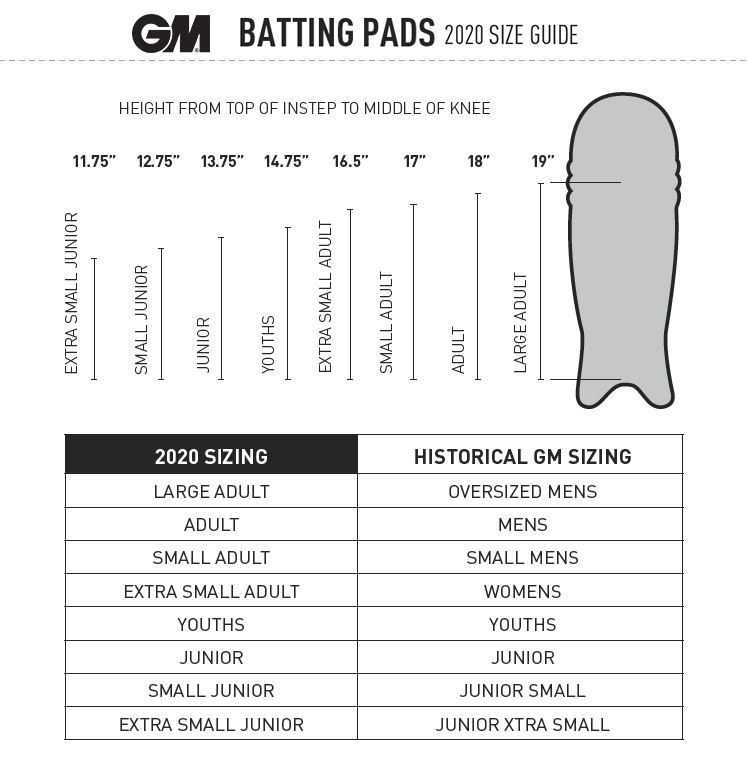 Customer Reviews for Gunn & Moore Diamond Batting Pads
Standard Delivery
Standard Delivery