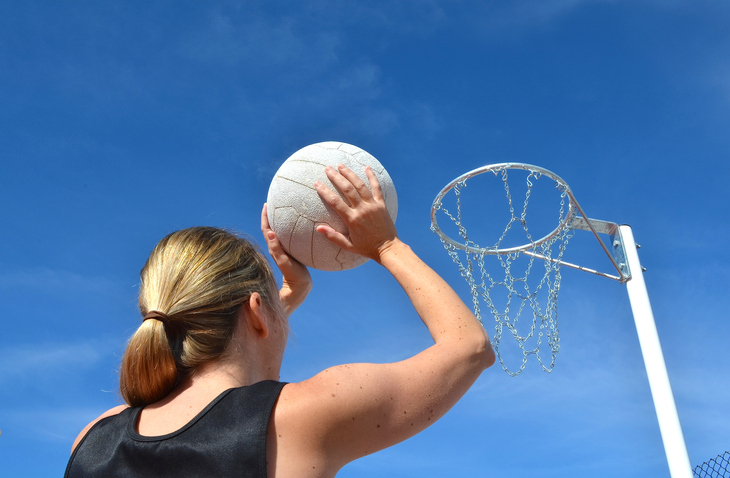 At Newitts.com you can shop with confidence when searching for the right netball post for you!
There are different types of posts that you can get for your school, club or garden.
The type of post depends on the version of the game that is being played:
• Freestanding netball posts can be used for training, junior competition and recreational garden play.
• Floor fixed netball posts are the ideal for solution for indoor courts that are unable to have ground sockets installed.
• Socketed netball posts are ideal for County leagues and any higher levels of competition. Sockets and nets are included.
The official rules require posts set at a height of 10ft (3.05m), with a ring that has an internal diameter of 15 inches. A net and post padding are also required.
We have a comprehensive range at Newitts.com, which are all competitively priced. We have listed below 3 we would recommend for use at home.
Our top 3 picks:
1. The Net1 ® Portable Netball System is ideal for garden and recreational use.
Features
• Maximum height: 10ft (3.05m - this is the full height of an adult netball post).
• Ring: 16mm Regulation netball ring with all weather net.
• Base: 80 x 58 x 17 with ground anchor points (anchors not included) fill with either 37l of water or 62kg sand.
• Wheels: Yes.
• Padding: Yes, in black.
• Suitable for: Home and recreational use, from age 8 & above.
Additional Information
Please be advised over the winter period, if using water in the base of NET1 netball systems, anti-freeze must be added as per the instruction manual. If this is not done, the water will freeze, expand and often lead to the base cracking. Alternatively, bases can be filled with sand, which is suitable all year round.
2. The Urban Pro Netball Post Telescopic is designed to a pro-level match play standard with a regulation size 15" hoop in thick 16mm steel and adjusts in height from 2.4m to the official height of 3.05m. The professional Goose Neck System steps the player away from the stand and prevents the base from encroaching onto the court. The heavy duty box steel pole design with premium sand coating provides extra strength and enhanced rust-resistance for long lasting outdoor use all year round. The portable design features support braces for ultimate strength while the wheels allow for very easy transportation. The thick static hoop will not move when hit by the ball and features a UV stable net for weather protection, offering a premium stand for serious players to practice and polish their skills.
Features
• Height adjustable from 2.3m to 3.05m
• Hoop Size - 38cm (15")
• Hoop Material - 16mm Steel
• The base can be filled with sand for complete stability. Water can be used for convenience but it should be emptied in sub zero temperatures.
3. The Urban Netball Post Telescopic is an excellent starter set and children netball post system. It is easily adjustable between 2.4m and 3.05m.
Features
• Adjustable between 2.4m and 3.05m - adjust lower by removing one of the middle pole sections.
• Easy Telescopic pole adjustment system.
• Hoop Size: 40cm (15inch).
• Base Dimensions: 81cm deep, 58cm wide and 16cm high.
• Base can be weighed down by sand or water (we recommend sand or a mixture of sand and water as water may freeze in low temperatures and can cause the base to crack if over-filled).
• Weight: 10.5kg.