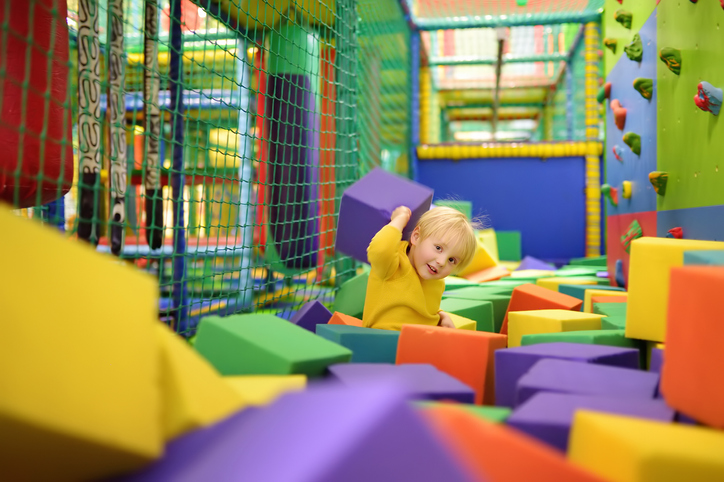 Soft play refers to activities that stimulate our senses, such as our balance, awareness of our bodies and also our surroundings.
Soft play areas can be created in all sorts of environments such as schools, parties, homes, gyms etc… They are a great way to stimulate children either through active activities or calming sensory equipment.
What are the benefits?
• Soft play areas are a safe and fun environment for young children.
• Soft furniture is a safe place to build social skills and development. Using lights and sounds can make the soft play area more enticing.
• Young children can interact and develop essential life skills.
• Soft play is a safe sensory space where children can feel secure. They are encouraged to make movements and build their confidence. These skills can be used in the outside world too.
• Wedges, Tunnels, Bridges, Ramps, Cylinders all encourage exploration, creativity and build motor and gross skills.
• Soft play nurtures creativity. You can make playhouses, tunnels and castles etc. It is a great prompt for storytelling. It is a fantastic way to engage the brain.
• Older kids love to hang out and interact with one another too.
• It is also great for motor development. Children can climb, crawl, jump, roll and step etc. without being afraid of hurting themselves.

Soft play equipment

Sensory soft play equipment is very popular with children, providing a safe and fun environment for them to explore and hone their skills. There are many benefits of sensory soft play for kids, ranging from improving their physical abilities to the way that they communicate with others.
At Newitts.com we have around 50 soft play items available to you, including a variety of Beams, Bridges, Cubes, Cylinders, Humps, Mountains, Platforms, Ramps, Rockers, Steps, Slides… you name it, we have it! We even have complete sets with rings, triangles, wedges, blocks, pillars and barrels!
We stock two popular brands. The first is First Play ® Funtime. These have an innovative range of soft play, carefully designed for children under five. The colourful shapes are appropriately scaled in size to suit this age group. They can use their imagination to build their own structures from the numerous shapes whilst developing gross motor skills.
The second popular brand that we stock, PLAYM8 Zoftplay helps promote children's all-round development through crawling, climbing and balancing in a safe environment through play while interacting with other children. The PLAYM8 Zoftplay Shapes range of equipment is bright and colourful which will stimulate the childrens' mind and in particular children with special needs will benefit from play with Zoftplay.
In summary
Soft Play shapes and sets help children to be active whilst having lots of fun. They can learn about basic movement from a young age. Soft play helps with all round development by climbing, crawling, balancing and jumping etc. and also interacting with other children. Why not stimulate these young minds today with some soft play!