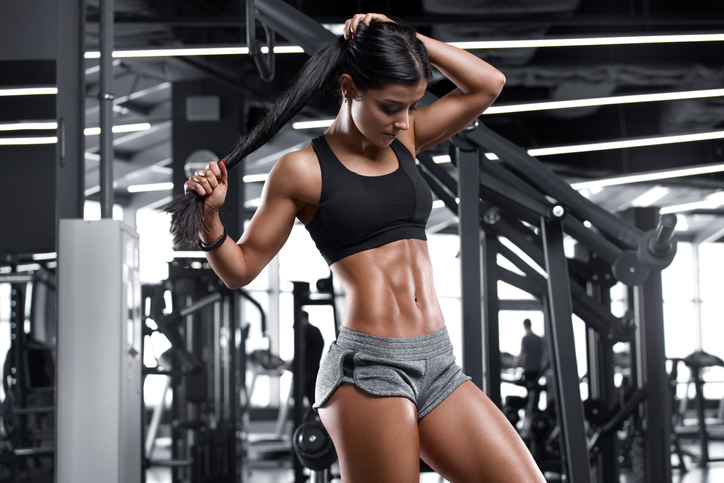 A quick guide to our abs!
Abdominal muscles, or 'Abs' are part of our core muscle group. Our core muscles play a huge part in our day-to-day life. Things that we do not even think about such as getting out of bed, walking down the road, bending to pick something up – all involve using our abs. But most importantly, our abs keep us upright!
By having a strong core, we are able to keep upright whether sat at a desk in the office working or doing physical activity. Our core becomes even more important as we start moving. Our abs plays an essential role in all our movements– whether that be forwards, backwards, left, right etc.!
Our nervous system anticipates when we are about to move and goes into a brace like position to support when we do anything. This keeps our body safe. If we do not have any core stability, we are most likely to compensate using other muscles and this unfortunately can lead towards an injury. A weak core is often linked to injury, especially in the lower back.
Our core strength, or our 'abs', allow us to complete and continue our movements and exercises. A great way to increase our core strength is to do things like squats or push ups or planks, as it is our core strength that is the main element we use when exercising.
Online at Newitts.com we sell a number of products that can help you work on strengthening your core and get a great ab workout at the same time. Abdominal Equipments are great training tools to increase our overall core strength and stability. For those after an aesthetically pleasing look – you can get the perfect six pack with our ab range which also includes wheels, crunchers, bars, slide trainers and barres.
For at home:
Build your core and develop strong abs with the  Fitness Mad Duo Ab Wheel this provides greater stability with a two-wheeled design and the ability to workout on any smooth surface. It is lightweight and portable so you can take it with you to the gym, but it is also equally perfect to use at home
OR
The Apollo Ab Cruncher Pro this is one of the most effective abdominal training tools available whilst reducing strain on your back and neck muscles.
OR
Built to engage your core through a variety of movements, SKLZ SLIDEZ are created with a low-friction, non-marking bottom that slides on virtually any surface, while a non-slip, ergonomic tread pattern provides better grip for hands and feet.
We also sell a range of Ab machines for the more hard-core exercisers!

e.g. The  The ABS Ab Coaster CS3000 combines the simplicity of the ab crunch with the effectiveness of the hanging leg raise. The curved track mimics natural spinal flexion, allowing anyone to perform an abdominal lift in perfect form, regardless of fitness level. The Ab Coaster CS3000 promotes core stabilization while exercising the abdominals through a full range of motion. The ergonomic carriage places you in a comfortable kneeling position, isolating the abdominal region and virtually eliminating any hip flexor involvement.

Please click here to see our full range of abdominal equipment