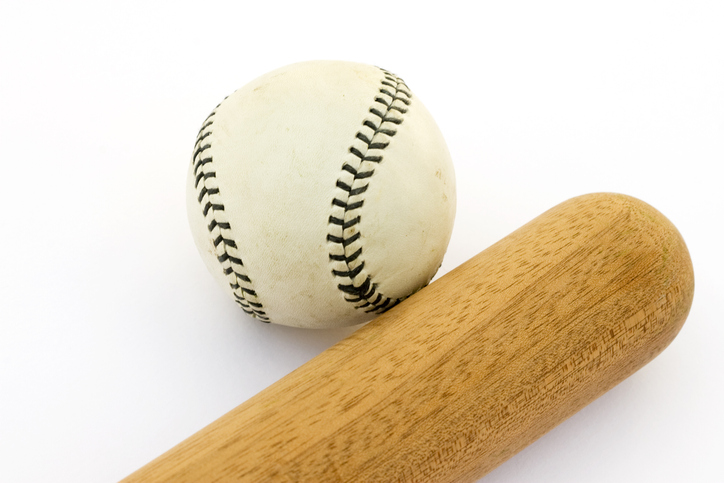 At Newitts.com we sell a variety of different rounders sticks. When looking for which stick to buy, customers often wonder whether to get a metal or wooden stick. On this page you will find information about the different types of rounders sticks there are out there and which may be most suitable for you and your team's needs.
You will often see 'spliced' or 'unspliced' in the rounders stick listings. Splicing is the way the handle is attached to the blade. There is no rubber insert in unspliced sticks. The rubber insert is used to take the sting out of the hit.
There are many popular brands of Rounders sticks. At Newitts.com we currently sell Apollo, Aresson and Elders, which have sticks suitable for all levels of play. Have a read below and find your perfect stick.
Unspliced Rounders Sticks : these are very popular in schools. They usually have a cord grip.
• A great seller (and great value) at Newitts.com is the Apollo Willow Unspliced Rounders Stick. It measures 18 by 2 inches and weighs only 270g.
Spliced Rounders Sticks: these are also popular in schools. They tend to be slightly more more pricey due to an additional insert. These have a rubber insert to take the sting out of the hit. They tend to have cord or rubber grips.
• A great seller (and again great value) at Newitts.com is the Apollo Willow Spliced with Insert and Grip Rounders Stick is an 18 by 2 inches rounders stick, which is popular for schools use. It has a spliced cane handle, rubber insert and rubber grip.
Aluminium Rounders Sticks: are great for school or club use. They are super strong and practically indestructible. They tend to be a little narrower than the wooden sticks. They often come with non-slip tape to grip well with.
• A great seller at Newitts.com is the the Apollo Aluminium Rounders Stick. It weighs 270g and measures 17 by 1.5 inches.
For the younger ones: The Aresson ® Foam Starter Rounders Sticks: these are ideal for junior use. It is very soft and safe. It is a lightweight stick, which is suitable for use with 3-7 year olds. It should be used with a soft ball. It is Rounders England Approved for school use.
For the more advanced: Aresson® Dictator Rounders Sticks: these sticks combine the spring-like contact of a Willow stick and the all out power of an aluminium stick, creating a hybrid stick which is approved by Rounders England. The Dictator is an excellent pick for the power player, as it supplies extra power and durability when swinging for the ball.
Features:
• Hybrid stick.
• Non-slip fish scale grip secured with GripGrip tape.
• Construction: Willow and aluminium.
• Ideal for the 'big hitter' first team or club player.
• Rounders England Approved for competition use.
With the summer months approaching, why not get your family a bat and ball to have fun in the garden/park.