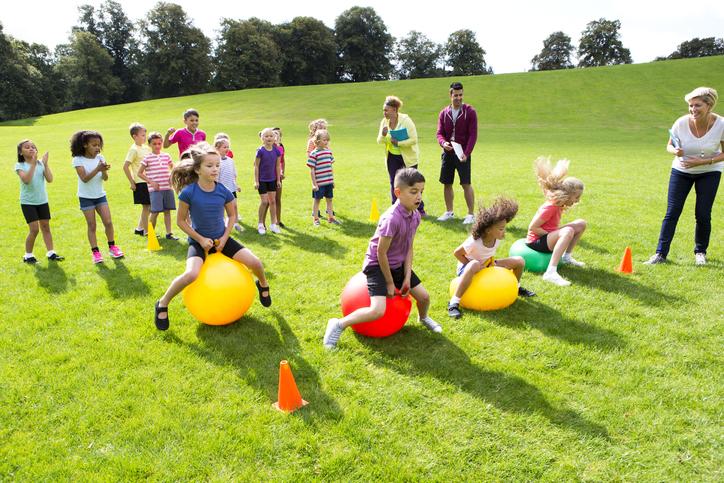 With the increasing amount of obesity in children by the time that they are leaving primary school, there is a great need to promote all types of sport at school. Sport really needs to be prioritised before the situation deteriorates anymore. One way to do this would be to promote and involve and train all school children up for Sports Day, which is a popular annual event across the country in schools.
Next year the 2020 Tokyo Olympics will take part and again like previous Olympics in Rio and London, Tokyo is hoped to have a positive effect on schools and the promotion of sport. We need to boost and encourage sport in schools. This can enable children to be able to better themselves and help them to feel good and be part of a team as well as learn invaluable life skills.
We are going to have a look at some of the benefits of taking part in sports and why something like a school sports day is a great idea.
A
Action equals achievement there are a number of studies that have been taken across the UK that tell us that physical activity is linked with better achievement in school. Exercise increases brain function and a number of sports can require problem-solving skills, which can also help to improve how we store information in our brains. This can then lead to better brain usage in the classroom. By setting up a positive learning environment outdoors, you can bring this indoors too and have all round positivity and success.
B
Being active leads to better behaviour: again studies of children and sport have suggested that taking part in sport makes a good impact on behavioural problems. Taking a break from the classroom can help children to burn off steam and engage better in and out of the classroom. Working as part of a team – such as in a relay race can make children more tolerant of each other and work better together.
C
Children can connect better: an event like Sports Day can increase the feeling of connection children feel and have with their schools. It gives a way for children to feel part of something and take charge in what they are doing. The feeling of belonging is so important amongst children and taking part in sports day can make them feel like part of a team. Sport is a great way to channel behaviour and boost morale in children.
D
Develops resilience and learning skills: with advances in media and technology, Children could have themselves recorded running a race or doing long jump and see how they may be able to improve their skill sets based on what they can see from the recordings. They can learn independently by working out for themselves what they need to put right if they are doing something incorrectly or they can discuss with a partner/friend/teacher what they need to work on. Children need to build resilience to be able to face the wider world with confidence.
E
Encourages children to be on the ball: by having a break from the rigours of a school timetable filled with maths and science and having time outside taking part in a sports day for example, can help children to boost their concentration in class and how alert that they are. An increase in physical activity is believed to increase mental alertness too.