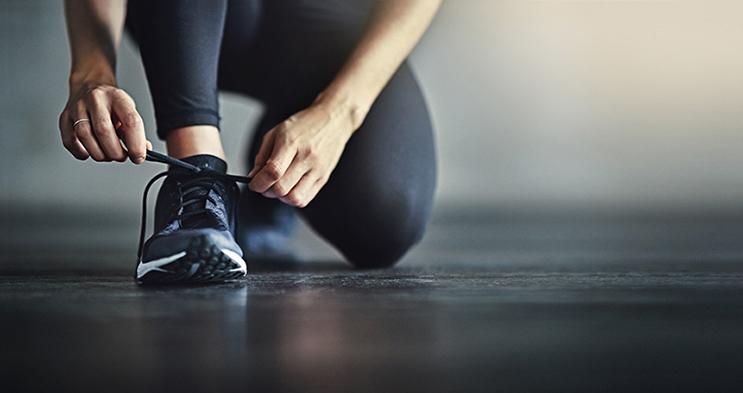 The thought of running can fill many of us full of fear and dread, especially if we are not in good shape or are unfit. Current guidelines are encouraging us to try and work on the Couch to 5K. The aim of this is to work up to running 5 kilometres in approximately 10 weeks.
So what is the Couch to 5K?
The Couch to 5K is a running guide, aimed for those starting out with running; someone who was new to running himself created it, Josh Clark. Josh wanted to help his mum get up from the sofa and to start running too.
The guide involves going out for 3 runs a week as well as having a rest day in-between each running day. Over the course of the 10 weeks there is a different plan for each of the weeks.
How does it work?
One of the tricky things when starting with the Couch to 5K is figuring out how to start and where to start! We often can make the mistake of doing too much at once and then give up straight away as we feel a little sore and uncomfortable.
The Couch to 5K is a gentler introduction into exercise and uses a combination of walking and running. The combination is to work towards increasing your fitness and your stamina.
An example: in week 1 you would just run for a minute at a time. This is a more realistic goal and can be more easily achieved than starting with 5 minutes of running in week 1.
Who can do the Couch to 5K?

The Couch to 5K is suitable for everybody – even those of you have never run before. It is a great exercise plan for those of you who want to get a bit more active.
It is a cheap and accessible way to get fit and to become healthier.
If you unsure as to whether you are in good health to be taking part in the programme, it is worth contacting your GP first to discuss.
Why should I do the Couch to 5K?
The Couch to 5K has a huge number of positives. To start with, quite simply, it improves your general and physical health.
Running is also a very cheap and accessible activity. You do not need to spend a fortune on a whole load of equipment but a good sturdy pair of running shoes is important and will make you feel more comfortable when running.
If you run on a regular basis, you will improve your heart's and your lung's health. You can also help to maintain a healthy weight and even shed a few excess pounds. This must be done alongside a healthy diet though!
Running is actually good for your brain too! It can make your mental health much better by boosting your self-belief and confidence. For example by achieving a new running target and achieving a goal can make you feel great! It is also believed to help you fight against negative thinking and depression.
The Couch to 5K can also help you de-stress from the hustle and bustle of a busy life style and give you a much-needed break from the humdrum of daily life and pressures.
On the NHS website online, there are various handy hints and tips through the use of podcasts for each week of your Couch to 5K programme. It is important to remember to have a day of rest in-between each run so that you do not over exert yourself. The podcasts help you build the confidence from walking, to running and a combination of the both and finally more running than walking.
So where do I from here?
We would suggest that you download the NHS Couch to 5K podcasts to your computer (these are also available as an app for smartphones).
You will also need to decide where you are going to run. It can help to look this up in advance so when you are out you can actually focus on the running element.
You need to think of schedule of when you will run.
What time of day is most convenient for you? Is it best to start out first thing in the morning before you brain has time to process and then protest against exercise?
It is important to think about being safe. If you are outside and are wearing headphones it can make you less aware of what is going on a round you. Also, consider at this time of year that the evenings get dark early and so it is important to wear clothes so that you can be seen and to follow paths that are well lit.
Get yourself a pair of running trainers and…
GOOD LUCK!