This June, Newitts will be supporting the fifth stage of the ITU World Triathlon Series which will be held for the very first time in Leeds, West Yorkshire.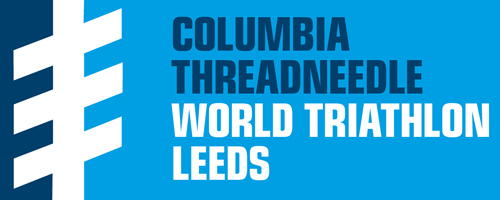 The Columbia Threadneedle World Triathlon 2016 will take place from 11-12 June and will provide amateur sports athletes with the unique opportunity to compete on the same course as some of the world's best triathletes.
Similar to the 2014 Tour de France Grand Depart in Leeds and Yorkshire, it is hoped the event will attract thousands of spectators to watch both amateurs and professionals come together to tackle the route. Home favourites will include the famous Brownlee brothers, Ali and Jonny, who will be competing in their final event on home soil prior to the 2016 Olympic Games in Rio.
About
On Sunday 12 June, over 5,000 triathletes of all levels of ability will compete on a unique 'point to point' course containing two separate transition areas. The course begins with an open water swim in Roundhay Park, whilst the bike leg will see triathletes complete laps in and around Leeds city centre before finishing with a challenging running course before crossing the finish line. Following the amateurs, some of the world's best triathletes will then compete in a more technical, city centre-based bike course. Both races will be performed in front of Leeds' sports-loving crowds to create a unique Yorkshire atmosphere!
The route
Open Race Route - this route begins with an open water swim in Roundhay Park's Waterloo lake, followed by a fast bike course that takes participants into the heart of Leeds centre. Next, triathletes will enter T2 located in Millenium Square before embarking on the final run course. The run course consists of multiple laps within Leeds city centre before crossing the blue carpet finish line in front of a packed grandstand.
Elite Route - this route starts with a 1500-metre swim in Roundhay Park's Waterloo Lake before the elite triathletes take to their bikes for a 41.5-kilometre ride through Roundhay, Moortown, Meanwood, Weetwood, Headingley and Woodhouse, finishing with a gruelling six circuits of a city centre loop. Transition to bikes will take place in Millenium Square before covering 10-kilometres in four shorter laps of the city centre, with the grand finish back in the Square.
Taking part
Entry for this year's World Triathlon Leeds is now closed, but participation in triathlons has been growing at a dramatic rate, so if you're keen on taking part in a triathlon, there are now more than 1207 registered triathlon events across the UK. In fact, the number of people taking part in triathlon events has more than doubled since 2006. Click here to read our blog on the many benefits of becoming a triathlete.

How to get tickets
If you're keen to be part of a once in a lifetime opportunity to watch local heroes Alistair and Jonathan Brownlee, as well as other leading GB triathletes, compete against some of the world's best in their last race before the Rio Olympics, why not buy some tickets. Each ticket will guarantee you well over four hours of fast and furious triathlon action, and for each race you'll see the athletes pass you seven times on bike and four times on the run, as well as witnessing an exciting sprint finish!
Getting there and away
Leeds is one of the country's most accessible cities. Located in the heart of the North of England, the city is easily connected to regular rail services from London, the East Coast and Edinburgh. There are also Eurostar connections at St Pancras with journeys to Leeds from European countries such as Brussels and Paris taking just over 5 hours. Travelling by car to Leeds is easy as the city is located by the M62 and M1 crossroads. Leeds Bradford International Airport is situated just 8 miles away and you can now fly directly into Leeds on a scheduled flight from over 75 international and domestic destinations.
Are you going to watch, who are you supporting in this stage of the World Triathlon Series?